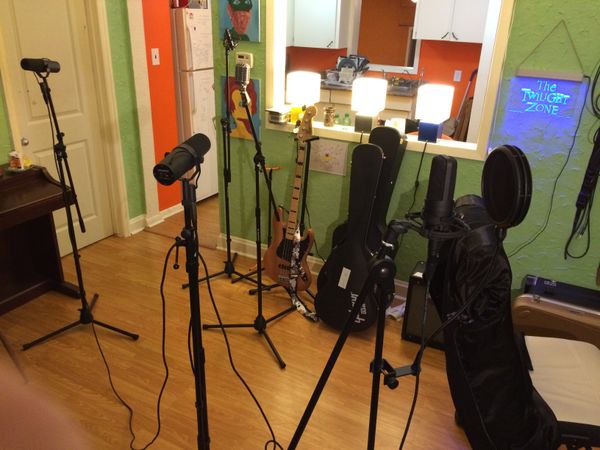 I'm a musician with my own home studio. I've been recording with Pro tools, Logic pro x, and garageband for many years. I have 20 years of sound production experience. I'm offering mastering, mixing, and full recordings at a very reasonable price.  
If you just want your tracks mastered, I'll give you a clean, crisp, loud master. 
I also offer composition for artists! I record and compose for film, theatre, and other musicians. Contact me if you'd like to use my recording, engineering, or writing services. 

Some places are going to try to charge you hundreds to thousands per record or even per track, depending on where you go. 
I've been recording my own music for years. And have just recently upgraded my studio with better softwear, gear, and speakers. 
I know what everything is supposed to sound like. Including cello, violin, and brass. And the obvious. Acoustic, electric, bass, drums, vocals.

Check out some stuff here https://soundcloud.com/parhstudios

My prices are not set in stone. If you have a budget, I'll work with you. 

The price completely depends on what your project entails.

Fully secure, alarmed home studio. No worrying about your gear or tracks. 

Email me at parkerhatchermusic@gmail.com

I'll do your music justice. 

If you wish to record your album or demo in my studio, we can talk pricing. I'm able to track everything. 
My studio is open to all artists wishing to record a demo or full length album. Message me any time to book the room.

I will record, write, mix, provide additional instruments, and master your tracks. Thanks for stopping by. Check the posts on the page for gear lists and info about upcoming upgrades, and other things that might interest you.